08:45pm, Sat 29th Jul 2023
This event has already taken place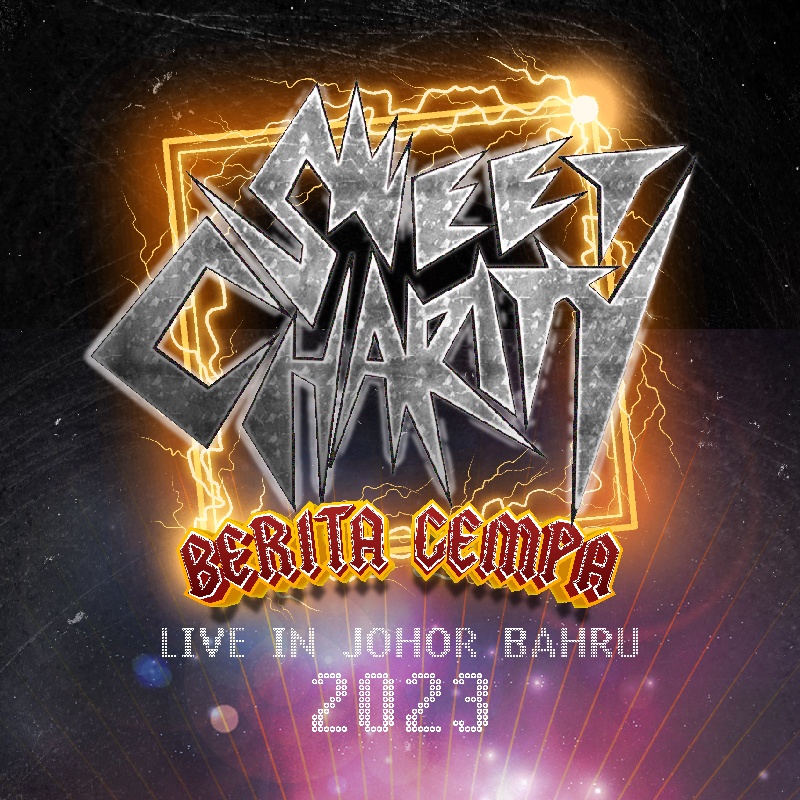 Venue Details
Arena Indoor Stadium Larkin
Larkin
Larkin, Johor Bahru, 80350
08:45pm, Sat 29th Jul 2023
SWEET CHARITY ~ KONSERT BERITA GEMPA : Legendary Comeback of the Year!
Sweet Charity, among the legendary and iconic rock band in Asia is performing together once again in "Konsert Berita Gempa" at Arena Larkin, Johor Bahru on the 29th of July 2023.
This marks a comeback performance since the last time Sweet Charity performed nearly 12 years ago. Fans will be enlightened with their popular classic songs including 'Kamelia', 'Teratai', 'Sejuta Wajah', 'Berita Gempa' and many more. It shall be a nostalgic performance going through the years for die hard fans out there and this shall be the time to enjoy their music LIVE IN JB !
TICKETS ARE NOW AVAILABLE !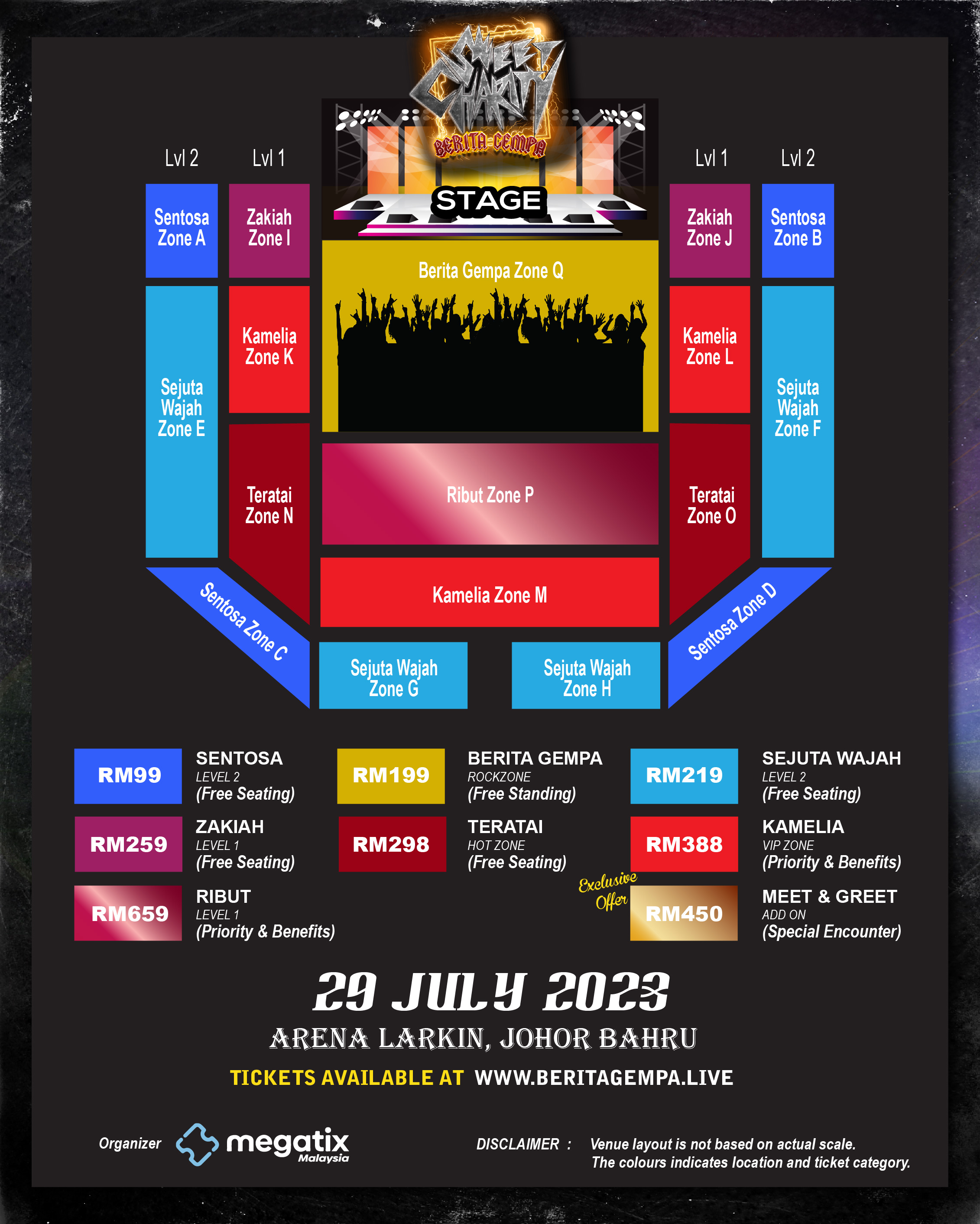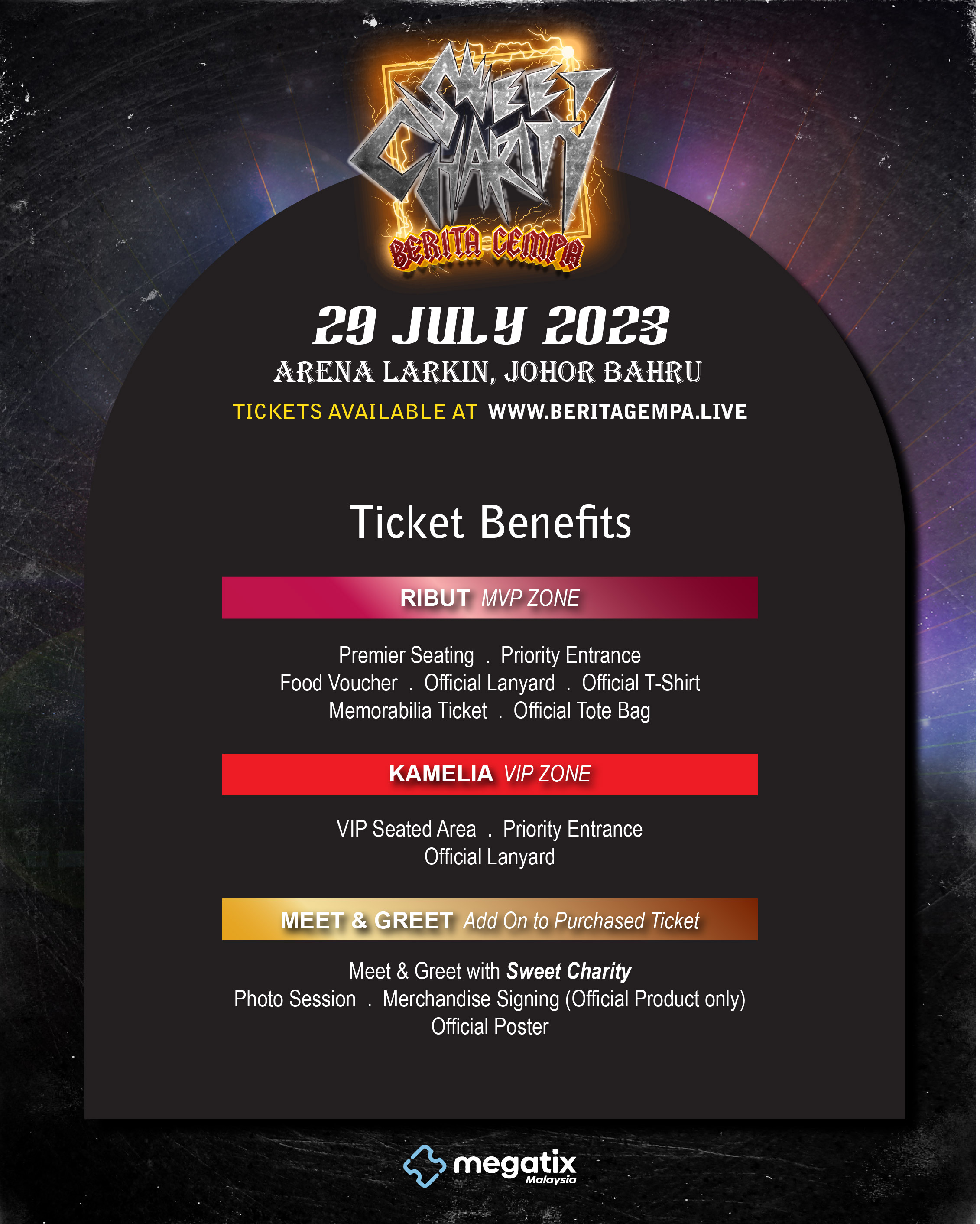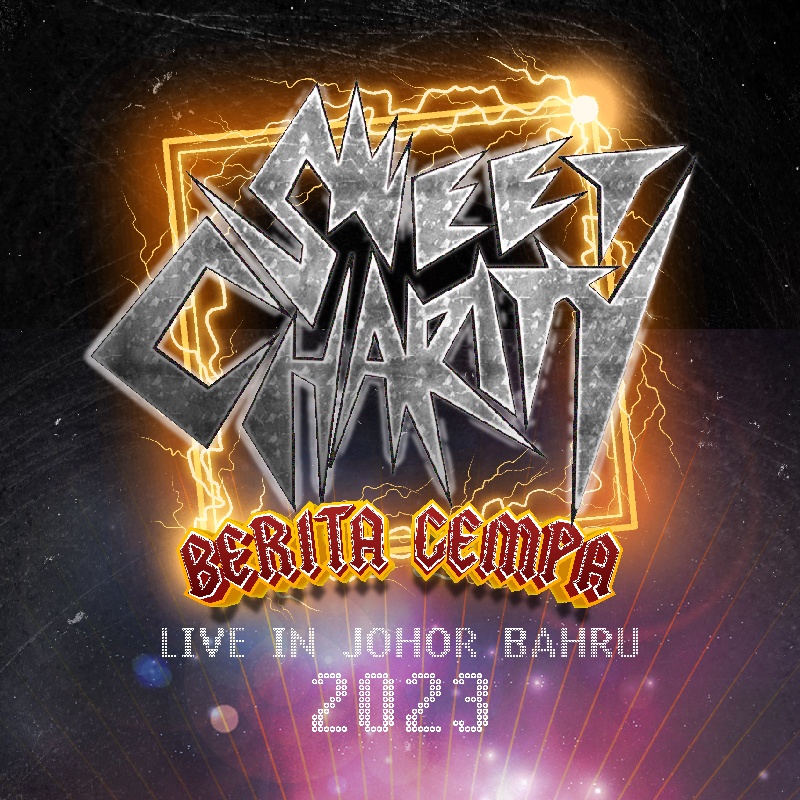 Venue Details
Arena Indoor Stadium Larkin
Larkin
Larkin, Johor Bahru, 80350