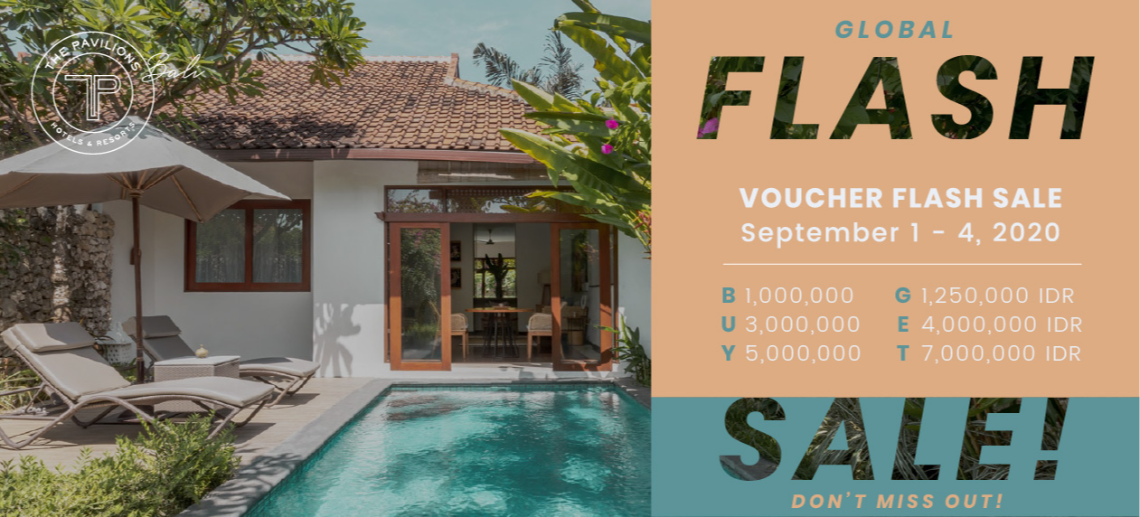 Credit voucher 1.250.000 IDR
Sales Closed
Credit voucher 2.500.000 IDR
Sales Closed
Credit voucher 5.000.000 IDR
Sales Closed
Credit voucher 7.000.000 IDR
Sales Closed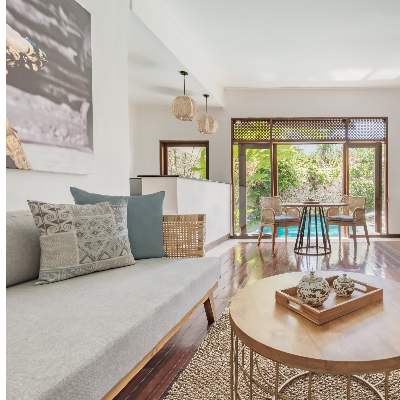 Venue Details
The Pavilions Bali
Jl. Danau Tamblingan No. 76
Sanur, Bali, 80228
Purchase your voucher in advance to receive additional . The value of this certificate can be used towards your next trip to Bali. You don't need to choose a date or book a room; just bank the deal and revel in the joy of your future trip.
Buy for 1.000.000 IDR and redeem for  1.250.000 IDR
Buy for 2.000.000 IDR and redeem for  2.500.000 IDR
Buy for 3.000.000 IDR and redeem for  4.000.000 IDR
Buy for 5.000.000 IDR and redeem for  7.000.000 IDR
TERMS AND CONDITIONS
● Valid for stays until up to 365 days from purchase date.
● For use at The Pavilions Bali, Indonesia
● Credit applied to reservation total price when booking directly with the hotel.
● Available on all room types, and applicable to new reservations only
● Vouchers can be used for accommodation charges only
● Non-refundable but full value transferable to whomever you'd like
● Please quote your voucher number at the time of booking and present the e-voucher upon check-in.
● Failure to arrive at the resort on a reserved date will result in voucher forfeit.
● The voucher can not be used in conjunction with other promotions and is not redeemable for cash
● Residual value forfeited if not used for accommodation charges.
● VAT & Service charge included in the price.
Hotel Reservations Phone Number: +62 361 288381
Hotel reservations email: reservations.bali@pavilionshotels.com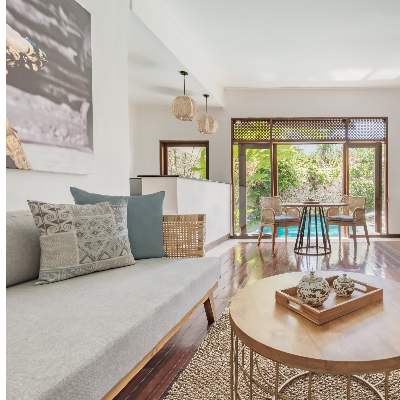 Venue Details
The Pavilions Bali
Jl. Danau Tamblingan No. 76
Sanur, Bali, 80228